2017, southeastern Ukraine: the pro-Russian separatists haven taken over the town of Gorlovka and Natasha, a mother of five is forced to flee, leaving behind a home and a life, as well as her husband who joined the Ukrainian miltary. In their new home of Mariupol Natasha's family must adapt to refugee life… Mumivova turns a compassionate, authentic camera onto the fate of Natasha and her five children.
The result is an intimate, heart-felt documentary that bears witness to the everyday reality suffered by the civilians forced to take sides and suffer the consequences of a civil war no-one expected to escalate to such human tragedy. It's also a courageous take from a Russian citizen who can't hold back her outrage at the Russian intervention and the destruction of a region she knows well and loves. Unable to travel to the EU, Muminova will be represented by her daughter who was a witness to the events and contributed to the script.
---
---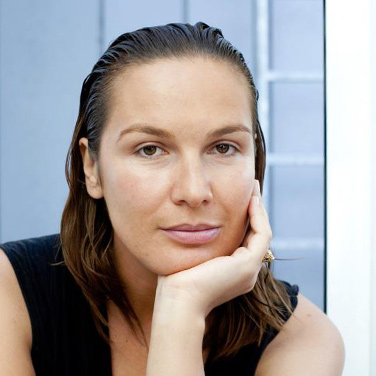 Nelli Muminova
Russian director Nelli Muminnova was born in 1973 and grew up in the Ukrainian town of Prymorsk, also the birthplace of her mother and her grandmother. She moved to Moscow a few years before the end of the Soviet Union to study at the Russian State Institute of Cinematography (VGIK), specialising as editor and film critic (Eugene Gromov's studio). She's worked as a correspondent of Radio Liberty, a columnist, a culture critic, and a producer on Vladimir Kozlov's Anomie (Special Jury Prize of the Warsaw Film Festival).Extreme Park is her directorial debut.
---